Expected to Become Number One Honda Dealer in America
Our dealership will be moving from downtown's auto row to South Los Angeles as billions of dollars worth of development flow to blocks near the historic Memorial Coliseum - and online car shopping makes dealership locations less significant. The plan is for one of the largest retail/commercial investments for this region in recent years. The new five-story, 210,000 square foot facility located at 780 West Martin Luther King Boulevard, will provide 100 additional jobs!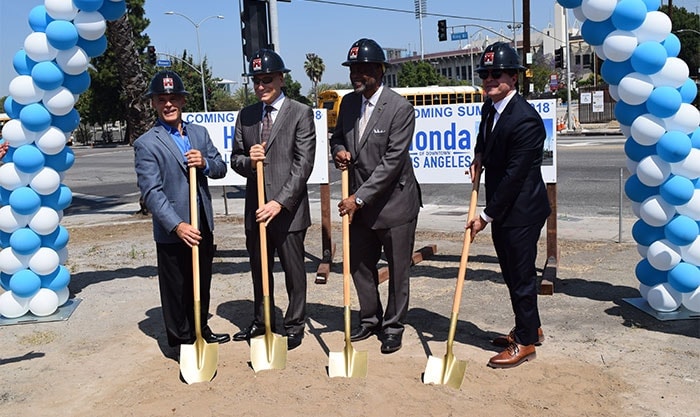 The existing dealership across Figueroa Street from the Los Angeles Convention Center is getting cramped as sales and leases have topped 500 new and used cars per month, putting us in the top 20 of the more than 1,000 Honda dealers in the country.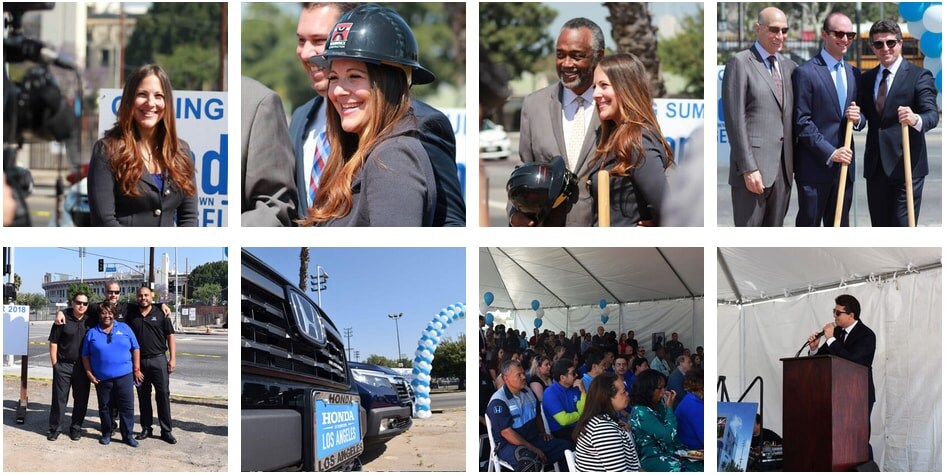 At 210,000 square feet, the new dealership will be one of the biggest dealership structures in the country, according to architect Walt Wagner of Oceanside, who specializes in designing auto dealerships and drew the plans for Honda. It will join other large-scale developments in the neighborhood. The coming vertical dealership will have customer parking and the new-car showroom on the ground level. The second floor will house business offices, the customer lounge and additional guest parking. Cars will be washed and detailed on the third floor. The fourth floor will be the service and parts departments and the fifth floor and roof will be parking for inventory.
The exterior will include a mural, green screens with plant life and two large plasma video screens to show advertising and announcements. In addition to the exterior green screens, which optimize energy use by providing natural cooling, the building's exterior will include 10,000 square feet of perforated aluminum panels that absorb reflected light creating an architecturally futuristic feature. Two oversized plasma video screens will show ads and community happenings.