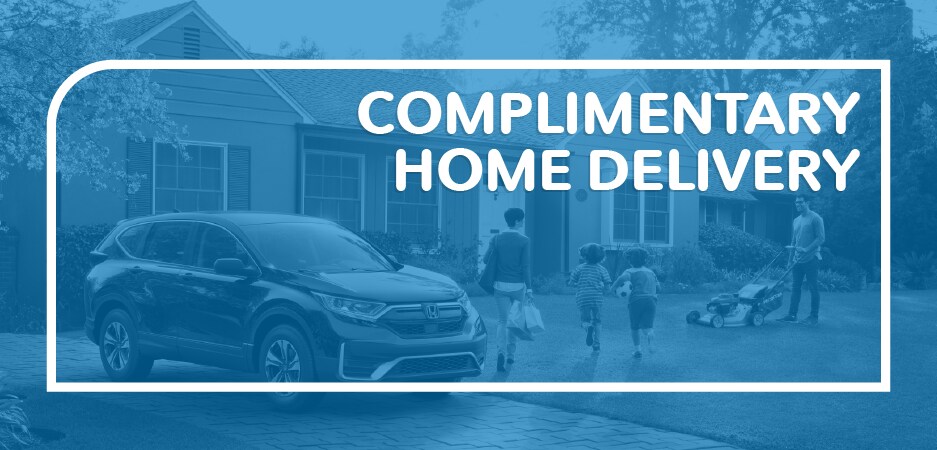 Introducing Complimentary Home Delivery
Did you know that you can buy a car from the comfort of your own home? With our digital retailing tools, you can purchase and finance a brand-new Honda online! Whether you plan on financing through an auto loan or lease a new Honda, we can help you get started and lock in the best deals we have available in Los Angeles, California. You can rest assured that buying a car online is easy and secure.
How Does It Work?
We strive to provide our customers with an easy car buying experience and hope you take advantage of this convenient option! New or used, you can purchase your vehicle without leaving your home. So, how does it work?
Personalize Payments: Click on the "Build Payment" option to customize a new loan or lease deal. Using the sliders, you can set your desired down payment, contract length, mileage cap (if leasing), and an estimate of your credit. The system will then show you estimated monthly costs. 
Submit a Trade Estimate: Our online retail system will factor in the best financing/lease deals we have in-store, but you can also give us an estimate for your trade and save even more on financing. Trade is not required for a lease, but you can submit an appraisal anyway. 
Apply For Credit: If you plan on financing or leasing, you will need to apply for basic pre-approval. We also offer a more in-depth approval process for auto loan financing. Both forms help us decide which lending institution or bank to work with.
Additional Resources: As you review your deal, you will have the option of choosing additional coverage and protection to supplement the warranties. We offer guaranteed asset protection (GAP) coverage and other care options.
Review/Test Drive: Once you finish, all you will have to do is approve the deal and schedule a test drive. We will have all the paperwork ready for you for your signature when you arrive in Los Angeles, CA. 
Make an Inquiry
* Indicates a required field