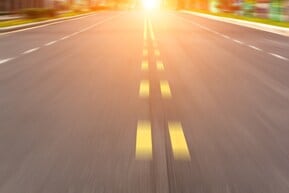 By and large, consumer needs and preferences change on an annual basis and that mindset means whatever gimmick worked last season won't always hold up for the following year. That's why Honda's win for its 2018 CR-V as "Car of the Year" is so special, according to Motor Trend magazine – they credit the manufacturer as a "quiet achiever" for their "thoughtful engineering." According to the announcement that was released by the magazine on Nov. 28, 2017, the magazine lauds the 2018 model of the Honda CR-V as a "a supreme example of calm, confident composure that delivers in all categories." Best of all, this very make and model can be yours by visiting Honda of Downtown Los Angeles and speaking with our knowledgeable sales staff who'll help you determine which special additional features of the 2018 model are right for you.

Starting with the exterior, Motor Trend gives Honda a well-deserved boost for grille and taillight styling as a way to set it apart from other Japanese crossovers. However, it's the dashboard, center console and driver's seat that really shined when the magazine's editorial board sat down to determine which 2018 release would win their "Golden Calipers" award. "This is about the swankiest interior ever seen on the CR-V," the magazine's technical director said in the review. The various controls, instrument panels, screens, shifter, steering wheel and more combine to offer a "logical" design that's "high-tech, and it feels loaded," Motor Trend's editor-in-chief said. Alongside ample storage space, leg room and USB charging ports plus delivering where it really matters (under the hood is an inline four-cylinder 184 horsepower motor that's naturally aspirated) and it's easy to see why the magazine found the 2018 Honda CR-V delivering on all fronts. And, should you want to truly test out the "1.5-liter turbocharged four-banger" motor as well, the editorial board found that the SUV is "planted and stable" even at speeds reaching 115 mph.

By now we're sure you're wondering where you can hop into the driver's seat and see what the 2018 Honda CR-V is all about. You can make this award-winning SUV yours by coming to Honda of Downtown Los Angeles. By visiting our showroom, you can see this front-wheel-drive vehicle that offers a variable transmission and gets 28 miles to the gallon during city driving and 34 mpg on the highway. Our showroom is conveniently located at 1540 S. Figueroa St., just across the street from the Los Angeles Convention Center.